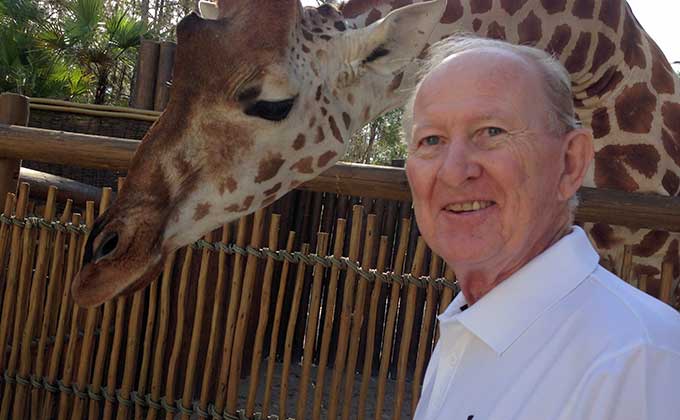 Brian Hunt
Brian founded IAE over 60 years ago with his brothers to assist the zoo community in meeting their needs for relocation of exotic animals. He grew the firm into the leading provider of animal relocation services.
Over this time, he has led the shipment of over 7,000 specimens globally, ranging from transportation of a single animal to a complete zoo.He has forged close working relationships with the zoo community, government agencies, and wildlife conservation organizations to develop and promote animal welfare, overall in the zoo community and during transportation.
Career highlights include:
Negotiated with USDA for a change in Protocol for Quarantine to enable transport by charter air cargo, after which time, 99% of all high security quarantine wildlife shipments traveled by air to the United States. This innovation reduced the transit time from a month at sea to approximately 24 hours.
Personally directed the exportation of over 4000 large animals born in the U.S. all were surplus to U.S. zoos' needs.
Established a marine mammal facility to rehabilitate and release back into the wild, beached and stranded California sea lions. (The facility was subsequently donated to the California Sea Lion Rehabilitation project).
Facilitated the collection and shipment of over 150 species in a six month period to stock a new facility in Asia. IAE coordinated permits, negotiations with various government agencies.
Today, Brian is the CEO of IAE, continuing to emphasize the original mission of the firm, while ensuring that the firm adapts to evolving best practices.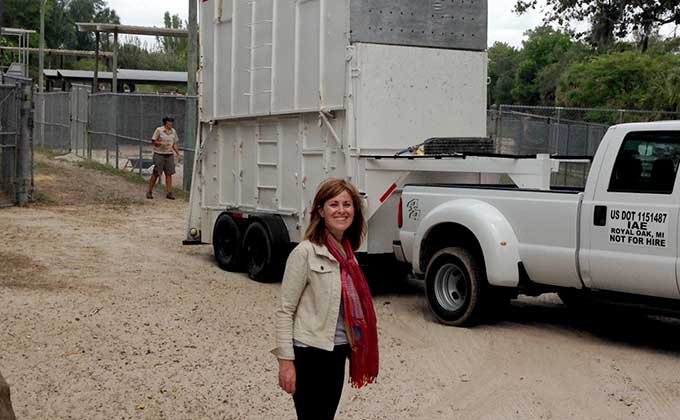 Holly Hunt
In 30 years with the company, Holly has traveled the globe accompanying animals on shipments both domestically and internationally.
Holly regularly consults with zoos, regulators and scientists on improving animal safety during transport. She also has worked closely with government agencies around the world to establish dialog that promotes global conservation initiatives through compromise, cooperation and best practices.
She earned her Bachelor's Degree in Business Administration from Hillsdale College and her MBA from the University of Detroit. Holly continues to learn, furthering her professional training through numerous continuing education programs.
As President of IAE, Holly oversees the day-to-day operations of the organization and coordinates the domestic and international relocation of animals. She ensures compliance with governing agencies, including but not limited to USDA, USDI, DOT, Agriculture Canada, EU authorities, DEFRA, Ohio Department of Agriculture (ODA) and NMFS.